The Best Postpartum Essentials for New Mamas
Our society acts like the postpartum experience doesn't exist
In the US, we spend an incredible amount of time focusing on the miracle and mystery of pregnancy, but not a lot of our brainpower is devoted to what happens after the baby has arrived. In fact, I'd say that in most cases, women are often forgotten as soon as the umbilical cord is cut. My first husband had a very large family (88 cousins large). I remember discussions about us having a baby and how I wanted a homebirth (he was firmly against it), and I told him I didn't really want his entire family showing up at the hospital and passing my baby around. He looked me straight in the face and said: "well it's not about you, they might ask you if you want a glass of water but seriously – what do you expect?"
There's a reason he's my ex-husband, but the sentiment in the US remains. Women in our country are treated as vessels, and once the baby has made it safely out of its containment, the container is forgotten like an Amazon box getting prepped for recycling. The fact that an entire human being came out of your body by way of something the size of a bagel (that started at the size of a grape), disposed of an organ created in a span of nine months, bleeding for the foreseeable future, and you're no longer sleeping more than a two-hour stretch is completely ignored. No wonder shopping for postpartum essentials is confusing – a woman can't possibly know what she needs if she doesn't know what to expect, and she can't know what to expect if everyone acts like it doesn't exist!
Women shouldn't need a biology degree to understand their bodies
In the US, we avoid uncomfortable conversations. It's just an unfortunate reality. European cultures are more open to discussing deeper topics (without defensiveness) and accept birth and mental health as normal and natural. I grew up in a very rural town in the middle of the Bible Belt. I was in college before I understood ovulation and how the menstrual cycle actually worked. Needless to say, pregnancy and the postpartum experience were an absolute mystery to me throughout my childhood and adolescence. I was on my own when I became pregnant with my first child (and the miscarriages and infertility that preceded her). Luckily, I have a degree in biology.


The irony here is that it shouldn't take a biology degree for a woman to understand how her body works, and in our society, there's still a lot of secrecy around reproduction. It's taboo to discuss a birth at all, let alone one that went well; it's instead seen as socially acceptable to speak of the horrors of the whole affair. Maybe this is due to the fact our country was founded on religious principles and Eve's "consequence" for eating the apple was the "pain of childbirth." Women go into labor scared and hand over their care and bodily autonomy to their providers – then leave the hospital with a brand new baby, a brand new body, and a mess no one prepared them for. Whatever the reason, women need to understand what, exactly, is about to hit the fan so they can prepare. Knowledge is power.
Shopping for postpartum essentials can be confusing
For my first baby, I thought I knew what postpartum essentials were… essential – I had a freezer full of food, too many baby clothes, and all the supplies my midwife had recommended (except for a nursing shirt – somehow I missed that). Nothing could have prepared me for a large hematoma and the massive amount of bodily fluids that I would encounter. How could I possibly anticipate bleeding for SIX WEEKS if no one had told me? Surely, with all these other women bouncing back almost immediately, this must be pretty normal? (I'm looking at you, Blake Lively) When I became pregnant with my second baby, I realized I knew nothing the first time around and took my postpartum preparations much more seriously (read: spent way too much money). By the time my third baby made her debut, we had things pretty much down to a science – so much so that my husband knew exactly when to start filming without a single word spoken between the birthing team. Though, I'm still recovering my core from that experience.
How to know which postpartum essentials are…. essential?
So today I'm doing what I do best and giving you my unadulterated opinion on all. the. things. Are you confused about whether you need a peri bottle? I've got you. Do you really need a sitz bath? Nipple cream? Which nursing bra is really BEST? You don't need a review by someone who simulated use – you need someone who used the stuff and can testify and compare its performance for 1 – 2 – 3 babies.
Full disclosure: I'm a proud hippie. Chemicals are a RARITY in my home. I do not get upset when my toddler eats sand. That doesn't mean I don't break out the Dispatch and IPA to keep the bathrooms clean before the baby arrives, but it does mean that I don't slather petroleum on my skin and avoid Tylenol if I can help it. If you're hoping for an essential list that prioritizes non-toxic products and has been put to the test called REAL LIFE, you've landed in the right spot.
Let's do this.
(P.S. this post is a beast, so I won't be offended at all if you use the jump links below if you're only here for a certain recommendation)
But first… a word on ice packs & "Padsicles"
Okay. I realize this is a post devoted to postpartum essentials, but this is a PSA. If you're preparing to welcome a human baby, I am very confident you have seen posts floating around about "padsicles." The gist is taking a heavy-duty pad, pouring a mixture of witch hazel, lavender, and aloe on top, and then popping it in the freezer for use postpartum. Friend, do not waste your time or your freezer space. These are not postpartum essentials and while I'm sure the writers meant well, I've never seen one with a follow-up review. I did this with one baby and tried it exactly twice. I found them to be terrible. My reasoning for this is: by the time you come home from the hospital, the ice packs don't make much sense to control swelling, it basically negates the absorption capabilities of your pads, it feels very squishy and weird, and ice packs on your swollen lady parts (immediately after birth or otherwise) is just WAY. TOO. INTENSE. For my third baby, I completely avoided doing ice of any sort and I was mostly back to normal within days, despite having worse tearing than with my second.
CLOTHING
Nursing Bras
Who likes wearing bras? Seven years ago, I was in the camp with everyone else – I loathed them. But going from a 34B to a 34DDD in a matter of a few weeks absolutely changed my perspective on over-the-shoulder-boulder-holders. Among other things, a good nursing bra helps control the insane milk letdown and makes me feel a little more put together postpartum (when full showers are a rarity and everything is sticky). The problem is not all nursing bras are the same. In the six years since I first became a nursing mama, I've tried a plethora of bras including Motherhood Maternity (too flimsy and weird **shapes**), Cake Maternity (too stiff), and Kindred Bravely. There's nothing that even compares to a Kindred Bravely nursing bra. Literally nothing. My favorite Victoria's Secret t-shirt bra has got nothing on this. It's like the Cadillac of nursing bras. The clips are easy to maneuver one-handed, the fabric is insanely soft and it holds up well in the wash. Need I say more? My favorite bra is the Sublime Support Maternity & Nursing Bra – I literally wear nothing else anymore. This bra is a shapeshifter – it has enough support for running but keeps a feminine enough shape to wear under a dress.
Trendsetter Pick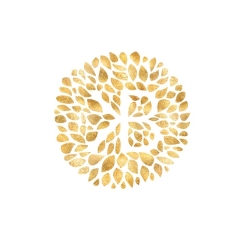 We earn a commission if you make a purchase, at no additional cost to you.
Nursing Shirts
I quickly found out after the birth of my first child that nursing shirts should absolutely make any list of postpartum essentials. But not all nursing shirts are created equally. I always like to start with what I've used and what I ultimately landed on and why. With nursing shirts, I have tried Motherhood Maternity, Pink Blush Maternity, Latched Mama, and some random brands on Amazon. I prefer the rando Amazon brands.
Here's the DL: Latched Mama is hit or miss in the fit and I don't love how they look on me. I have an athletic build, so the fitted tanks make me look very masculine and the flowy shirts make me look like a hippo. Most of their flowy tops also have nursing slits toward the bottom of the shirt which bunches up in the baby's face or makes proper utilization difficult if you have any sort of baby-wearing apparatus around your waist. And the flowy shirts pill. I don't even put them in the dryer and they just look worn and ragged after a few washes.
Motherhood Maternity almost always loses its shape and while Pink Blush Maternity is super soft, I find that the clothes eventually pill. I do, however, have a pair of Pink Blush Maternity shorts that I absolutely adore.
I've had all my babies in different seasons, but my third baby was born in the summer. I've discovered that you really only need two types of nursing shirts – a tank that can be layered and looks nice in a variety of settings, and something to comfortably exercise or lounge in. Smallshow tanks on Amazon are the perfect all-around tank. They are lightweight, billowy in all the right places, and fitted where it counts (read: no awkward bunching and smothering of tiny humans). I have about six of these tanks, and I love them because they are lightweight, so I can layer them under open cardigans for cooler weather, or wear them solo in the heat (I've had babies in every season but winter). They also do not look or feel dumpy-frumpy which is helpful for mitigating the symptoms of postpartum depression.
Trendsetter Pick
We earn a commission if you make a purchase, at no additional cost to you.
Because I'm an avid walker (like.. I pushed 80lbs of child + stroller 3 miles up hills every day until delivery), and try to get walking as soon as possible postpartum, I keep a couple of these exercise tops in my closet. Again, flowy in the midsection and fitted up top to keep things easy for nursing access. Honestly, I'm wearing it as I write this.
Trendsetter Pick
We earn a commission if you make a purchase, at no additional cost to you.
Lounge Shorts / Leggings / Sweatpants
The postpartum period is a time to go full hygge in your life. You should commit to wearing leggings every day of your maternity leave or at least the first six weeks if you're staying home. The first couple of days, however, you're going to want something that is easy to get up and down. You're going to have no core strength whatsoever and are probably going to need Depends to control the bleeding. I wish I were kidding. I'm here to tell you that Depends and leggings do not mix. Whatever you are wearing in the third trimester is totally fine. I have a pair of Pink Blush maternity shorts I absolutely adore, but I'm seeing Kindred Bravely offers plenty of clothing options. While I haven't tried their clothing, if the clothes are anywhere as soft as the bras, they would be worth investing in. Bonus because you get a discount through my blog (DISCOUNT CODE: ChelseaA15).
Panties
Alright, the first couple of days you're going to be bleeding heavily. I have heavy periods, so I wasn't shocked by the volume, but my midwife was, so that tells me that you probably also will be. After a few days to a week, it's going to change to lochia and my experience with that is that it's slimy. For a couple of days, I typically just use Depends. It's easy and disposable and I'm just terrible at laundry during the best week. After a few days (around the time most moms leave the hospital), I like something that breathes. Things are still an utter mess at this point, so I use the FridaBaby mesh panties with either a cloth diaper or a heavy pad insert. At this point in the game, you'll need to pick your poison. One makes laundry, and one is bleached and doesn't breathe.
At some point, you'll start making it through the day without bleeding through everything or needing to change your pad every other hour. This is a good time to switch to regular, cotton panties with the cloth diaper insert. I don't recommend using any maternity panties as they are going to be really stretchy and fall down every third minute. Before my second baby was born, I found these on Amazon. They come in a variety of colors (dark ones, please), are high-waisted (okay for c-sections), and keep everything feeling…. together. Something no one cared to disclose to me was the vacant feeling that occurs immediately after the baby is out and the organs haven't settled. You're welcome. These will help pull that all together and make you feel more normal. I would; however, recommend using something else while you sleep (Depends / FridaBaby + Pad or Insert), because having something tight around your abdomen as you sleep isn't very nice and could contribute to constipation.
Trendsetter Pick
We earn a commission if you make a purchase, at no additional cost to you.
CONSUMABLES
Nipple Cream
Is nipple cream really a postpartum essential? This is a matter of opinion and how many times you've breastfed in your life. If you've never breastfed – yes, get some nipple cream. Yes, you can technically use coconut oil, but I don't recommend it because babe can have an aversion to the taste and just refuse the whole arrangement (this happened with my first). For natural/organic nipple creams, I have used both Motherlove Nipple Cream and Earth Mama Nipple Butter.
Motherlove has 5 ingredients – marshmallow root, calendula flower, EVOO, beeswax, and shea butter. Due to the marshmallow root and the calendula, Motherlove is ultra soothing, but because EVOO is a leading ingredient, it can and will stain clothes.
Earth Mama Nipple Butter has 6 ingredients – shea butter, mango butter, calendula extract, beeswax, olive oil, and cocoa butter. Earth Mama is more of a multipurpose lubricant and doesn't stain clothes as easily (or at all).
If I strictly had to recommend one over another, I wouldn't. If you've never breastfed before, I would definitely recommend Motherlove, because your nipples are probably going to bleed at some point. and you're going to need something that really sinks into the skin and has some serious soothing properties. If you've nursed before, I would recommend the Earth Mama, because unless your new baby has a tongue tie, you probably won't need it, but it's good to have on hand. And the Earth Mama can be used for a plethora of other skin ailments.
Sitz Bath
A sitz bath is basically an herbal infusion/tea made in a little bath for your booty. I don't use it this way. Mostly because I feel weird about spending any additional time on or near a toilet. Instead, I throw a sachet of the Earth Mama Sitz Bath and some Epsom Salt into an actual bath and put my whole body in there. The Earth Mama variety has witch hazel, calendula, yarrow, and comfrey. If it sounds soothing, it's because it is. Do you need a sitz bath? Maybe, maybe not. But I do find that it's soothing if you have any tears, especially microtears (those get pretty itchy pretty quickly).


Epsom Salt
Epsom salt might be one of my favorite postpartum essentials ever. I remember when my midwife first put some Epsom salt in my birth box and I was like "WTF? Do you seriously want me to put salt on literal open wounds? No, thanks." Then I did some investigative work and realized – it's magnesium and not salt. And magnesium is best absorbed through the skin. Brilliant. Most people just are not getting enough magnesium in their diets, which is nothing short of a tragedy due to its amazing health properties. Among other things, magnesium promotes muscle relaxation, improved sleep, decreased constipation, and speeds healing. Be forewarned: I have heard it is not great for septic systems, but it does such an amazing job postpartum that I choose my battles. Also – if you're struggling with cracked nipples, spend a few minutes each day with your chest submerged in an Epsom salt bath before you lather up with nipple cream. Barring any latch issues, you should be healed up in a few days.
Magnesium Glycinate
Speaking of Magnesium, I also take Magnesium Glycinate orally, during pregnancy, and generally. And for the same reasons I just mentioned. The difference with the oral route is that it really turns up the heat on preventing constipation in a way that sitting in the bath just doesn't do. CALM is another great option, but I find it is not nearly as potent as Magnesium Glycinate. The first postpartum poop is scary (but also not that bad, so don't stress about it or avoid it). You will probably feel like all your parts are about to blow apart. They won't. If you're really stressed, use counter pressure – just like during birth. You really want a Goldilocks poop here – not too hard, not too soft. Magnesium GLYCINATE will help you achieve that and also make sure you don't wind up constipated from not going too long. PRO TIP: DO NOT USE MAGNESIUM

CITRATE

UNLESS INSTRUCTED BY A HEALTHCARE PROVIDER UNLESS YOU WANT TO ESTABLISH A PO BOX ON YOUR TOILET.
Arnica
Story time. If you've never dabbled in homeopathy before, I'm going to go ahead and give you a crash course in its amazingness. I had seen Arnica at work before I had children (eggs turned into light bruises overnight), but what I'm about to tell you will probably blow your mind to smithereens.
The birth of my first child was…. intense, to say the least. Her labor lasted 24 hours (literally 5:10 AM Monday to 5:11 AM Tuesday). The "active" part of her labor started in the evening, my cervix ended up stuck, transition lasted three hours, then my water broke and she was out in six contractions with zero pushing. To say it was a marathon with a final sprint is an understatement. I was absolutely wiped out, and when I finally woke up from my post-birth snooze, my junk was on

FIRE

. The midwife stayed longer than required because I had a lot of bleeding and was not recovering well. I'm lucky she did. She checked things out and, despite taking Ibuprofen, found a golfball-sized hematoma growing ferociously larger. She contacted an on-call OB who basically told her to transfer me to the hospital for emergency surgery (which she knew was a non-starter with me). In a last-ditch effort, she started me on arnica pellets. Within thirty minutes, the hematoma had STOPPED GROWING.
Needless to say, I start taking this as soon as each baby arrives. With my second and third, my swelling was completely gone by the second day. Put some arnica in your hospital bag and start taking it once the baby arrives. Keep taking it for the next 24 hours. The hospital staff will be amazed at your recovery and you probably won't even be sore when you head home. You can have a Free Willy moment and let them believe it was "their medicine" that healed you up. And then add arnica to your first aid kit. You can thank me when your toddler smashes their face on whatever random thing.
Clogged duct? Mastitis? Yeah, I've had those more times than I care to admit. Here's how you tell the difference – a clogged duct is a small, sore knot in your breast. It also may feel like there's a weird pulling sensation high up there when baby nurses. A solid dose of marshmallow root (4 capsules), and nursing with some massage should clear it right up. Mastitis is an infection of the breast TISSUE, and will typically present with a painful, warm, red lump (if you're light-skinned). I cannot find any resources about what this looks like in darker skin or if it visibly presents at all. From my experience, the rash and the flu-like symptoms have always appeared on the same day, so if you're darker skinned and you're feeling unwell with a warm spot on your breast, you'll want to speak with your care provider. For mastitis, I was instructed to take 4 capsules of marshmallow root initially, then two every four hours until a day after the symptoms clear. As with all health issues, consult with a trusted healthcare provider before trying any remedies listed on this site. Mastitis is

serious

.
Pads
Listen. The stiff reality is you're going to be bleeding anywhere from 3-6 weeks. If you get standard disposable pads, your vagina is going to feel terrible. Those pads don't breathe. Get yourself some cloth diaper inserts. No, I'm not kidding. You're a mom now, which means you're going to be washing way nastier stuff your own blood. Get yourself an enzymatic cleaner, and just do it.
Perineal Balm
Earth Mama has two options for perineal comfort care – the spray and the balm. Just say no to the spray. Spraying something that is so sore is just really unkind to yourself. It's scary and it's startling. We don't have to live in this universe of "suck it up" or "toughen it out" or whatever nonsense. After you've given birth to a human and lost an organ (placenta) is not the time to be startled or nervous. Nothing is tougher than what you just did. Get yourself the balm, put it where you feel comfortable, or spread it over a pad (extra bonus because then you're healing parts won't stick to said pad – that sucks). It has a lot of soothing properties and a bit of peppermint in it, so it's mildly cooling and helps with itching and inflammation.
OTHER STUFF
Peri Bottle
Yes, they're necessary and no, I don't recommend the one you get from the hospital. If you're unsure of what they're for: it's to dilute the urine so it doesn't sting as badly (or at all) when you pee. Get yourself the Frida Mom variety and warm that water up before use!
Trendsetter Pick
We earn a commission if you make a purchase, at no additional cost to you.
Heating Pad
If this is your second or more baby, you're going to want a heating pad. Those contractions are real. I've had three unmedicated births and I'm here to tell you that my experience with postpartum contractions took my breath away. I like to put it right over my abdomen while I'm nursing and afterward for whatever feels comfortable.
Food
No brainer, right? You can't make food if you don't eat food. That seems pretty reasonable. The reality is you're going to be spending your entire day nursing and on an inconsistent schedule. You will get hungry at the worst possible time, so you need a plan now for the day your partner returns to work. My first piece of advice is to go ahead (pre-baby) and make some freezer meals. I have put together a great list of ideas here. My second piece of advice is to stock up on easy-to-eat and prep snacks such as popsicles, fruit, peanut butter crackers, toast, hardboiled eggs, salad kits, yogurt, and soups. Go easy on dairy and cruciferous vegetables, lest it makes the baby gassy (yes, that's a real thing).
Electrolytes
Electrolytes help with cramping, healing, and just general well-being. Whether you've had an epidural and were sending texts during transition, an unmedicated marathon labor, or a scheduled c-section, your body has just done an amazing job at bringing this new little person Earthside, and it needs to be taken care of. I absolutely love Ultima Electrolytes to get the job done. There's no sugar, no calories, carbs, or gluten, and the colors are made from natural sources (think beet powder for pink or algae for blue). Plus, there are so many delicious flavors to choose from. I've written about them at length in a previous post.
Trendsetter Pick
We earn a commission if you make a purchase, at no additional cost to you.
Ibuprofen
If this is a second or more baby, or you're recovering from a c-section, I think Ibuprofen is a necessary evil. Personally, I don't like my sleep being disturbed by intense cramping. It's not my happy place, especially when I'm not getting much uninterrupted sleep to begin with. Pick whatever you're comfortable with. The cramps go away after a few days. I've heard of women using CBD, but I find that stuff doesn't do a thing for me.
Prenatal Vitamins (or Postnatal)
Continue with your prenatal vitamins or switch to a postnatal. It will help with hair loss, milk production, and healing.
Nettle Leaf Tea
Nettle leaf tea is impressive. Full of Vitamins A, B, K, folate, calcium, iron, zinc, and magnesium, it has the ingredients needed to control bleeding, replenish iron and calcium stores, and help with cramping and digestion. You really can't go wrong with a cup of nettle leaf tea every day during the postpartum period. Full disclosure: it probably won't taste the way you're expecting it to and I don't recommend it with honey.
Okay. This post has gone on long enough and I'm pretty sure I've covered all the bases. If you've made it to the end, congratulations. My final recommendation is to get yourself a clear plastic bin and put all your postpartum goodies in it until you need them. If you're feeling nervous, don't be. Whether you're planning for an Epidural, an induction, a scheduled c-section, or an unmedicated home birth, grab yourself a copy of Ina Mae's Guide to Childbirth and remember: your body was made for this. Your baby will be in your arms before you know it <3

Good luck!